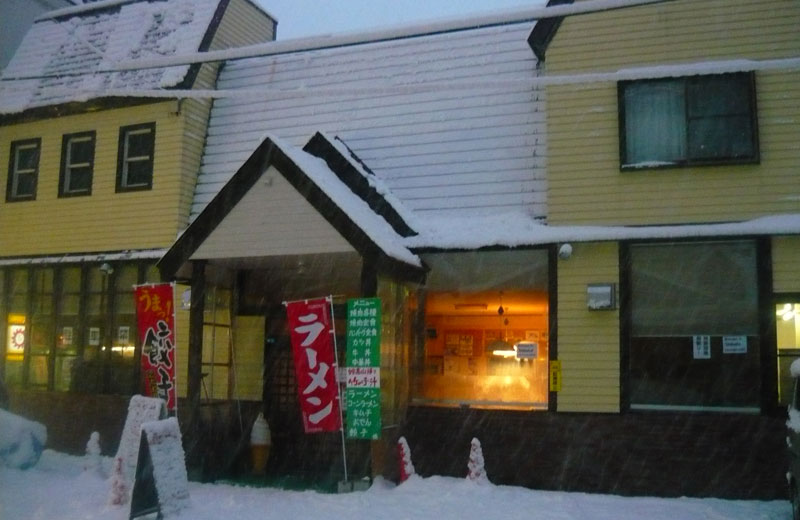 About Myoko bars and nightlife in Myoko Kogen
To be straight up, if you are looking for nightclubs and parties Myoko will probably not be your scene. Instead, it's all about the riding here in Myoko. Nonetheless after a day of getting in amongst the white stuff there are still quite a few traditional Myoko bars (izakaya) and restaurants in Myoko Kogen to relax with friends and meet the locals. Izakaya are a particularly popular place to drink, eat (serving a variety of tapas-style Japanese foods) and mingle. If not stated no English menu is available so, unless you just want to point, don't forget your Japanese phrasebook!
"I love the village at Akakura Onsen and have eaten out at a different place every night and each time the food has been sensational. I love Myoko!" – Review

Myoko Bars, Myoko Kogen Restaurants, Pubs, Cafes & Places to Eat
Featured Myoko restaurant: Akakura Restaurant Shibata (check reviews)

Syokudo Shibata is a family-run and homely Myoko restaurant right on the main street of Akakura Onsen. Shibata is a more traditional Japanese style restaurant that is opens for lunch and each evening for dinner. Their classical ramen noodle dish is warm and comforting on a cold winter's day. Another speciality is their yaki-niku (grilled thin meats). An English menu is available. Check their website for menu and hours.
Shibata winter specials: Free Edamame if you print and bring the voucher below (or show with your mobile phone).
来店の際にプリントしたこのチケットを渡してください。もしくはスマートフォンでお見せください。枝豆一皿サービスがあります。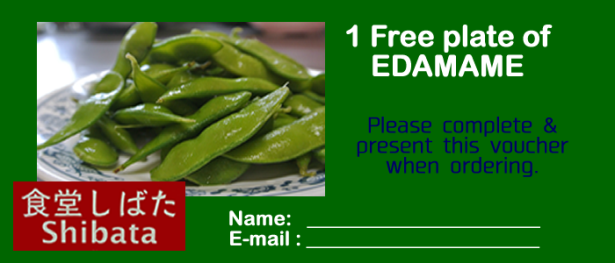 The following information has been provided by various sources. If you'd like to add your review on any establishments please contact us via this page. We value your opinion.
You can also download this very helpful Myoko Dining Guide to help you out.
Myoko Bars & Restaurants: Akakura Onsen
See the Akakura Onsen map
The main area for nightlife in Myokokogen is definitely the village area of Akakura Onsen which is easily reached by shuttle bus in the early evening or by taxi later on. The area is popular with both locals and tourists alike (you'll have plenty of opportunities to meet both) with it's own unique hustle and bustle in the evening. There are numerous bars and restaurants closely packed together both on and just off the main street. With several new Myoko bars and restaurants for the 2017/18 season, the following establishments are only a small sample of what is on offer.
Asagao
Asagao (formerly Akatako) serves up a large selection of the usual style izakaya bar snacks but also some specialities such as whole roast garlic bulb and yakitori (grilled skewers) as well as big frosty beers, plus traditional sake and shochu (try the chu-hai – soda and shochu in different flavours). Be careful of the local to-garashi – long hot chili peppers grilled on skewers.
Avaya
Avaya is a small yaki-imo (roasted sweet potato) restaurant and bar. Turn left at the t-junction and then turn right down the small lane.
Chiya
Ramen noodles are a standard Japanese staple for ski-in meals and after late night drinking sessions. Chiya caters to this perfectly, being open from late afternoon to around midnight with a delicious range of ramen, side dishes and drinks.
Cha Cha
Cha Cha is located inside the Matsuya Hotel up near the foot onsen. Guests should try the nabe hot pot dishes, oden (a variety of tasty items simmered in a savoury broth), yakitori skewers or the teishoku set meals (typically including rice, miso soup, a main dish, a side dish, and pickled vegetables).
Restaurant Dorane, located inside Hotel Mumon is about a 5 minute walk from most hotels (turn left at Taiko Hotel, then right at the bottom). It is a small family run hotel with a fire place and a very cozy atmosphere. Their specialty is a rich beef stew that has been simmered for a week, with a side of veggies and rice or bread. They can also do Japanese style set dinners depending on your budget starting from 3,000JPY. There is pasta, steak, and any other dietary requests you may have that can be accommodated to. Walk-ins are welcome but a pre-reservation is preferred. Check the menu here.
Gelato Okura
Gelato Okura is well known for it's delicious home-made gelato and ice cream as well as crepes. It also doubles as a gift shop.

Local restaurant specialising in soba noodles and tempura. Turn left at Taiko Hotel and it's at the bottom of the street.
Harumi is small locally owned izakaya on the main street next to Aoyama Sports. It's not well signposted so look for the red lantern, wood front and Japanese name – はるみ. Lots of great Japanese dishes, especially yakitori.
Hunter restaurant (upstairs) and karaoke bar (downstairs) is a popular and easy to find establishment just near the main t-junction in Akakura Onsen. The restaurant is open from early to late (including breakfast) and serves a range of Japanese meals as well as some western options. The karaoke bar downstairs opens in the evening with western songs available. Drinks and some izakaya style snacks available. See here for Hunter Lodge accommodation.
Kei
Kei is a funky izakaya with an eclectic and somewhat different menu. Try the Salmon Tower or Garlic Butter Prawns. Review – "Highly recommend the Kei izakaya, tucked downstairs on the main corner of the village opposite the 'Joybox'. Small, cosy & extremely good food."
Located just off the main street opposite the 7th Door Ryokan Koyama is a family run restaurant offering a good range of Japanese style food at reasonable prices. Especially good for larger groups.
Love Bar, a.k.a. Shot Bar Love
Love Bar is the only pseudo-nightclub in Myoko Kogen and holds parties throughout the season with live DJ's (Map)
Manari Indian Curry House (check reviews)
Manari is a good place for cheap eats (set meals with rice and a drink start from as low as ¥1000) and is open for both lunch and dinner. There is a range of different style curries available.
Miyoshiya is located at street level on the corner of the Akakura t-junction above Asagao and Kei. This restaurant has a big menu of Japanese food and drinks at very reasonable prices. Pre-purchase your meals using the vending machine near the door.
Mr. Burger
Mr Burger is located in the front of the Hotel Senke, about half way along the Akakura main street. Mr. Burger features original burgers, side dishes and a great selection of crêpes for when you just need something sweet.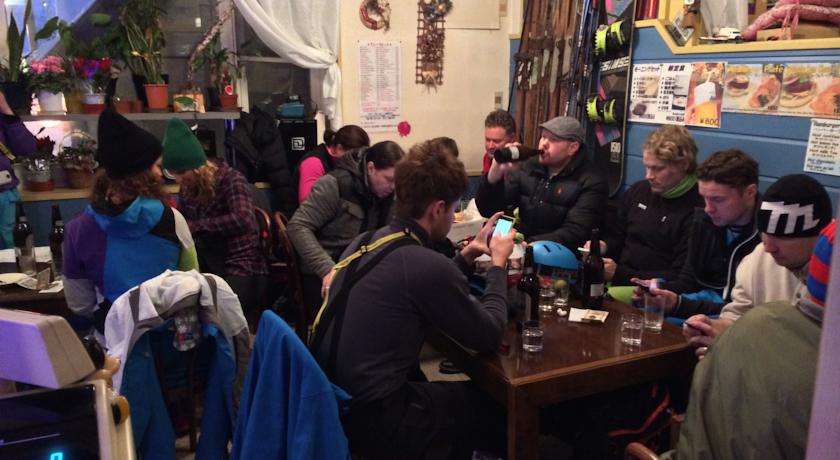 Nomossa
Nomossa has moved from it's original location behind the bank to a new shop on the main street.
Panorama
Panorama is easy to find in the rear of Myoko Snowsports. Panorama serves a fusion of Japanese and international cuisine plus snacks and great coffee.
Parfait Crepe
The often long line ups at the two parfait crepe shops on the main street are testament to how good these things are, particularly when one needs a sugar hit after a hard day on the slopes. Recommended as one of the 'Twelve things to do in Myoko Kogen'.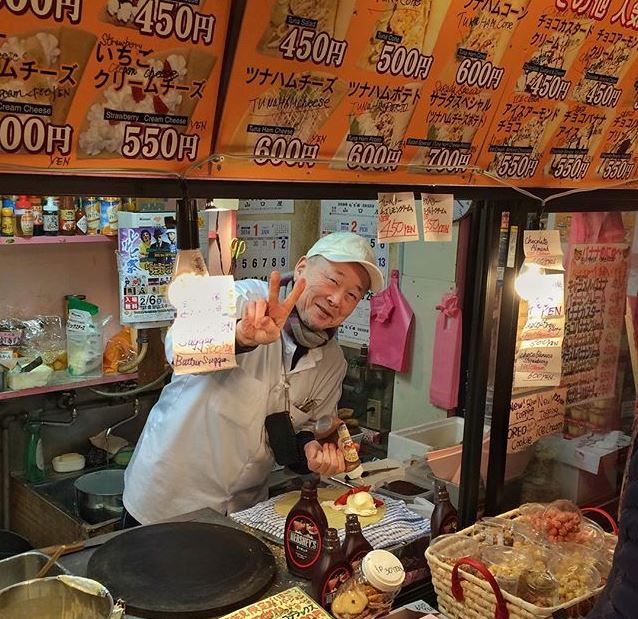 The Japanese 'do' Italian food well and Pomodoro is no exception, serving a delicious range of pizza and pasta dishes for lunch and dinner. Prices range from reasonable to a little expensive. An English menu is available.
Refre Hotel
Akakura Refre is just off the main street near Koyama and offers some great meals to outside guests. Ask your accommodation to make a booking for you.
Sennin Izakaya is a friendly hole in the wall Myoko bar tucked down off the main drag of Akakura. There is a small range of food listed on an English menu and friendly staff.
Shokudo-En's specialty is grilled yakiniku skewers and ramen noodles. It's hidden from the street at the end of a passage through a building across the road from Hotel Senke/Mr. Burger.
Skate Bar, aka Shushokantei (see reviews)
This very popular Myoko bar has it's own indoor skate ramp and free wi-fi. Started in 2011 by some local hotdoggers it features a wide range of drinks, snacks and finger foods. Try the sake baked rice balls. Popular with visitors both local and foreign. Open till very late.
Shinsetsuya
Shinsetsuya is located right next to the Kumado lifts. Shinsetsu-ya is a funky style bar serving a variety of Japanese food and drink that is somewhat different to your usual izakaya fare. Mine host Ken is a friendly host who makes sure everyone is welcome and satisfied. If you're not sure what to order ask for iro iro and ken will supply a potpourri of tasty snacks.
Sunlight
Sunlight is a new izakaya restaurant/bar opened in Season 2015/16. It features special beers from Niigata, traditional Japanese foods and more. It is located in the basement of the building behind the Akakura Bank (opposite Kogakuro Hotel).
Spur
Japanese style restaurant and Myoko bar (izakaya).
Learn Japanese on your iPod or add a phrasebook
Udon noodles are thick wheat noodles best served in a hot broth and Udon no Fu is a great litle place on the main street (right under Pomodoro – see steps down in picture above) to try them out. Don't forget to check out their special 'Alps Udon' – udon noodles covered with cheese or udon in black squid ink.
Wood Bar
A small cosy Myoko bar for chilling out in the evenings with a few drinks.
For more bars, restaurants and cafes in Akakura Onsen see this map.
Myoko Bars & Restaurants: Akakura Kanko (Akakan)
Akakan Ski Resort area is about a 5-10 minute walk from Akakura Onsen (see map). There are a few dining and drinking possibilities in the area, although more limited than the restaurants in Akakura Onsen.
Castle Bar
A Myoko bar and restaurant at the Windsor Hotel opposite the Akakura Golf Club with izakaya style foods.
Akakaura Kanko Hotel
If you're looking for something special Akakura Kanko Hotel has some very upmarket and expensive restaurants. Sorbier offers French a la carte modern creations, whilst Shirakaba provides modern Japanese cuisine. Café Terrace (see reviews) is more casual and suitable for lunch with great pastries, sandwiches and views.
Pontaro is a Japanese style Myoko pub (izakaya) serving a wide variety of small dishes with an excellent selection of beer, shochu and Niigata jizaké. Located just two minutes down a slope below the Akakura Kanko Ski Area.
Don Don Tei
Don Don Tei is a teppanyaki restaurant. No English spoken or English menu.
Moc Hotel
At lunchtimes the Hotel Moc restaurant is open to the public with a number of noodle, curry, miso and rice based dishes offered, suitable for that lunch ski break. Homemade cake and coffee/tea is also available throughout the day. Guests of the hotel get a 100 yen discount on lunches.
Cafe Alpen is a cafe and bar run by the Akakura Kanko Hotel offering simple and well priced food.  It can be found next to the Hotel Moc.
Waremoko
Located right opposite the entrance to the Akakura Kanko Ski Area. Waremoko provides good, filling Japanese flavors such as miso ramen, katsu kare (curry with pork cutlet), katsu don (fried pork cutlet on rice), gyoza dumplings and everyone's favourite Myoko dessert – crepes!
For more bars, restaurants and pubs in Akakura Kanko see this map.
Myoko Bars & Restaurants: Ikenotaira Onsen
There are a few dining options in Ikenotaira Onsen. More details coming soon!
Myokokogen Beer Hall Tatra Kan (check reviews)
Tatra Kan is not a Myoko pub but a a European style beer hall found just down the hill from the Hotel Alpenblick. It seats 400 and aims for the feel of a Swiss ski lodge, replete with international flags and "Swiss feel" beer steins on sale. The house's three brews come in cheery, plump, wine jug-shaped bottles. Their special brews are Weizen, Dark Lager and Pilsener. It offers a delicious buffet for a reasonable 4,000 inc. drinks. Help yourself to all the Myoko Kogen beer you want! Food selections include grilled lamb and seafood, sushi, tempura, boiled crab, pizza, dim sum and more.
Serving hours are from 5:30 to 9 p.m., weekends and holidays. The meal is included in your tariff if staying at the hotel. No English spoken or English menu. A shuttle from Akakura Onsen is available.
Recommended as one of the 'Twelve things to do in Myoko Kogen'.
For more bars, restaurants and pubs in Ikenotaira Onsen see this map.
Myoko Bars & Restaurants:Myoko Suginohara (Suginosawa) (Map)
Sora Tobu Usagi offers a set evening meal at a reasonable price. Also a small bar available for some quiet drinks. Review: "..the hot spot" Courtesy of Qantas Travel Insider. No English spoken or English menu.
Myoko Bars & Restaurants: Seki Onsen (Map)
Coming soon! Add your own review on the forum
Myoko Bars & Restaurants: Myoko Kogen Town Area (Map)
At
Second Step JY
(
check reviews
) chef and owner Jin Sato starts with the very finest ingredients he can find: fresh fish from the nearby Sea of Japan; vegetables from local farms; the best seasonings and oils from around the world. The setting is in the best tradition of fine small restaurants in Europe. Second Step is an intimate, cozy restaurant right in the Sato's home.

Miyagawa's focus is on traditional and genuine Japanese-style sushi, using the
best seasonal fish available from the nearby Sea of Japan. The ippin ryori – individual dishes – are also recommended. Ask your hotel to drop you or organise a taxi.
Got some other Myoko restaurants to add? Send us the details!
Myoko Bars & Restaurants: Madarao Kogen (More info)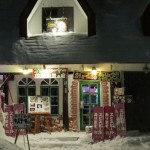 Dining Restaurant Rudolf offers traditional Japanese meals alongside all your favourites like pizza, pasta and chicken.
Nori-Ra is a small Japanese style bar with traditional Japanese food that is to die for. The owner is a killer snowboarder and you can find him most days lapping the park. Perfect to unwind after a day in the pow or a great place to get a bit wild if you feel like kicking on!
At Madarao Kogen Hotel the main restaurant is Piedmonte, serving up mountains of food in the form of a family friendly buffet. The quality of the buffet is very good, and for breakfast and dinner they serve up a huge range of western and Japanese food. All the food is labelled with Japanese and English signs, which can be handy when you're staring at very unfamiliar food. The Furusato Restaurant is more formal and offers gorgeous views across the night skiing area. The Japanese food is exquisite, and go here hungry because the kaiseki style courses just keep appearing.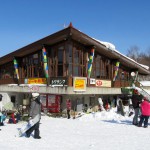 The on piste restaurant Heidi has over 800 seats, obviously making it Madarao's largest restaurant. A variety of meal option guarantees something for every skier. Spicy tofu hot-pot (¥1100), gorgonzola-flavoured beef stew (¥1200), mushroom cream pasta (¥1000), crepes,etc.
Got some other Madarao restaurants to add? Send us the details!