Places to stay in Togakushi Village & nearby Iizuna-Kogen
Togakushi is an historic Japanese village nestling amongst 900 year old cedars and just a short drive or bus ride from Nagano City, Japan.  Why not try a short stopover in this ancient Japanese village? There is a small reproduction ninja village and school open Spring-Autumn and it's delicious soba noodles are also famous throughout Japan.  The village is not only a beautiful place to visit in the warmer months because in winter there is a great ski resort with lots of the renowned Japanese powder. See the Togakushi Snow World Ski Guide for more information. Scroll down for more Togakushi accommodation options and Togakushi Village hotels. For further tourism information and attractions check out the Togakushi Tourist Guide.
Togakushi Accommodation, Togakushi Village Hotels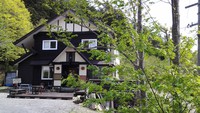 Lodge Pico is popular Togakushi accommodation that is only a 3-minute walk from Togakushi ski area. It features ski-to-door access, ski storage and Japanese-style rooms plus offers freshly baked bread as well as a free shuttle is available from the nearest bus stop. Map to Togakushi Lodge Pico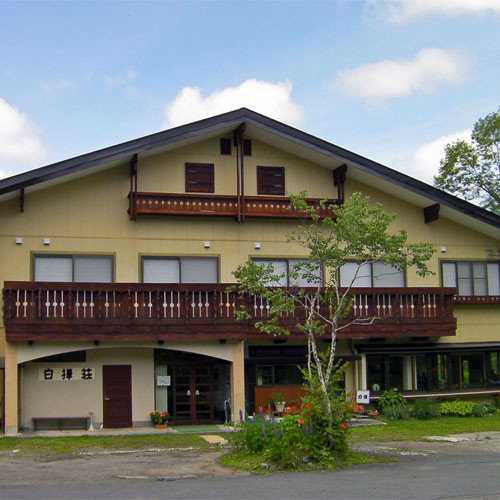 Togakushi-Kogen Minshuku Rindo is a popular Togakushi accommodation establishment in a central location with in-house courtesy van, satellite TV and ski rental. One hour by bus from JR Nagano Station or thirty minutes drive from Lake Nojiri. Map to Togakushi Tabinoyado Sirakabasou
Futazawa Inn is a centrally located traditional 'folk-style' establishment in Togakushi Village with personal family service. The hosts are very proud of their delicious dishes using edible wild vegetables, river fish and the famous local hand-made soba noodles. Communal baths (no ensuite). Map to Futazawa Inn
Situated just a 5-minute walk from historic Togakushi Shrine, Oshi Ryokan is traditional lodging accommodation in the peaceful mountain area, which used to cater for pilgrims. The main building is 250 years old with a thatched roof. Map to Oshi Ryokan.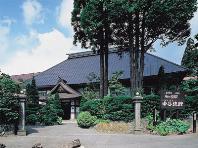 Nakatani Ryokan is a traditional style Togakushi ryokan establishment includes a garden with a variety of alpine plants thats offers time and space for calm and contemplation. The local dishes served include local ingredients, such as edible wild plants, fish and soba noodles. Communal baths (no ensuite). Map to Nakatani Ryokan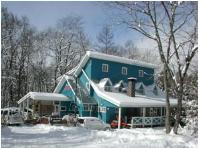 Pension Love Apple is a small family managed establishment. The pension offers warm and heartfelt service and delicious meals to their guests. This is the pleasant place to stay where visitors often would love to stay an extra night. Map to Pension Love Apple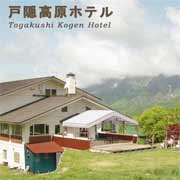 Togakushi Kogen Hotel (a.k.a Togakushi Highland Hotel) is set in a beautiful natural surrounding right near the base of Togakushi Snow World. It is also perfect Togakushi hotel accommodation for birdwatchers and trekkers. Guests enjoy command views of the nearby mountains from the hotel. Map to Togakushi Kogen Hotel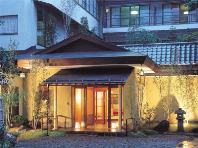 Oumeitei Tsuji Ryokan uses Togakushi's seasonal ingredients and are proud of their traditional soba noodle dishes. The inn enjoys a reputation for fine service that can only be provided by a small ryokan (Japanese-style hotel). Station transfer by free shuttle (pre-booking required). Map to Oumeitei Tsuji Ryokan
Akkorde  – details soon!
Find the best deal, compare prices and read what other travelers have to say about Togakushi accommodation and Togakushi hotels
Other Togakushi accommodation & hotels – more information coming soon:
Hotel Togakushi   –   Chalet Togakushi   –   Togakushi Bird Hotel   –  Renaissance Hause Togakushi  –  Leisure Hotel Togakushi
Iizuna ski accommodation & hotels:
Iizuna Kogen Ski Guide & Iizuna Resort Ski Area Guide
Petit Pension Bell Flower   –  Pension Mogul House  –  Yamabikoso Lodge
For Iizuna hotels please also see our Nagano Hotel guide
Togakushi & Iizuna Kogen – Togakushi Accommodation and Sightseeing Map
.