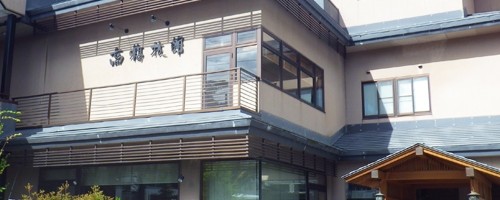 Myoko Kogen is made up of several areas, as seen below. The Myokokogen hotel & Myoko accommodation options listed below are generally those that are located centrally within a few minutes drive/taxi/free shuttle of Myoko Kogen Station.
Myokokogen Hotel, Myoko Accommodation, Myoko Hotels
Also check out the: Myoko Kogen Travel Guide & Myoko Kogen Ski Resorts Guide
If you are coming to Myoko Kogen to ski it can be a good idea to be based in the town area near the station where it's easy to access buses to each of the Myoko Kogen ski resorts. However there is less choice of restaurants at night as compared to somewhere like Akakura Onsen if you are wanting to eat out.
Check out more Myokokogen hotel & Myoko accommodation options in the different Myoko Kogen ski areas below – or try our secure online Myoko booking centre!
If unsure of the area you are looking for check out our Myoko Kogen Area Guide or Myoko Maps page.
Myoko hotels close to the station
These Myokokogen hotels are located in the Myoko Onsen area just 2-3 minutes drive from Myoko-Kogen Station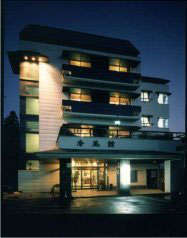 Myokokogen Hotel Kofukan / Ryokan Kofukan was opened in 2004 featuring large rooms with both Japanese and Western style accommodation available. It is only three minutes by free shuttle from Myokokogen station with wonderful relaxing hotsprings and a great view of Mt. Myoko. A free shuttle bus service is available to and from Suginohara ski field during the winter. Discount ski lift tickets are also available for purchase. Friendly service (in English), great food and reasonable tariff. See reviews
Find the best deal, compare prices & read what others have to say about Myoko-Kogen hotels and Myoko accommodation options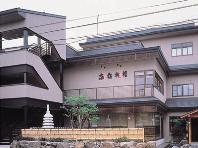 Takahashi Ryokan Yukitsubaki is a modern ryokan style accommodation just four minutes from Myoko Kogen Station with both Japanese style and western style rooms available (some with ensuite). Read or leave reviews for Takahashi Ryokan Yukitsubaki, Myoko Onsen

Other Myoko accommodation close to Myoko Kogen Station
Offering simple Japanese-style accommodations, Hotel Mimoza Kan is located a 5-minute drive from Akakura Kanko Ski Resort. Ski equipment rentals and ski storage is available on site. A free shuttle is available from JR Myoko Kogen Train Station, which is a 5-minute ride away and must be reserved at time of booking. See map to Myoko Hotel Mimoza Kan or read reviews
Myoko hotels and pension within a few minutes drive from the station
Canadian House is a popular Myoko pension that offers both western and Japanese style Myoko budget accommodation conveniently located between Myoko Kogen and Akakura-Kanko with an English speaking host. Bike, ski and sports gear hire available. Collection from Myokokogen Station can be arranged. Prices start from only 2,500 yen per night. Read reviews or see a map to Canadian House, Myoko-kogen
Park Lodge Sekine is a traditional style Ikenotaira Onsen accommodation located in an historic brewery building just a few minutes drive from Myoko Kogen Station. There are some restaurants and the Landmark Onsen Cafe within walking distance. See map to Park Lodge Sekine or check Ikenotaira Onsen Inn Reviews – Park Lodge Sekine
Just a few minutes from Myoko-Kogen Station Guest House Bunk (aka Bonku or Bonk) is a bright and clean pension style guesthouse located near the Akakan (Akakura Kanko) Resort ski lifts. Run by the friendly Sasahana-san, it is an ideal choice for families with a snow play area right alongside that is easily supervised. Enjoy the ambience of the lounge/dining area in front of a log fire with picture windows over forest and snowy fields. Read reviews for Guest House Bunk.
More Myoko Kogen hotels & Myoko accommodation choices
For more Myoko Kogen hotels & Myoko accommodation choices click on the links below:
Or try our secure online Myoko booking centre!
Looking for budget Myoko accommodation? The Myoko Backpackers site offers a great range of Myoko hostels, backpackers, minshuku, guesthouse and other cheap Myoko accommodation options for those on a budget.