Nagano
now browsing by tag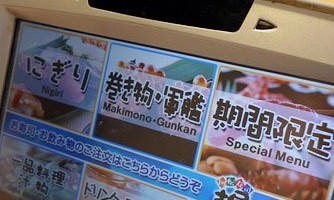 Sushi is something uniquely Japanese. Sure you can get it readily in just about every other country in the world but why not get the whole experience when visiting Japan. If you don't want to hit up a traditional sushi-ya then try one of the many Nagano sushi train restaurantsRead More …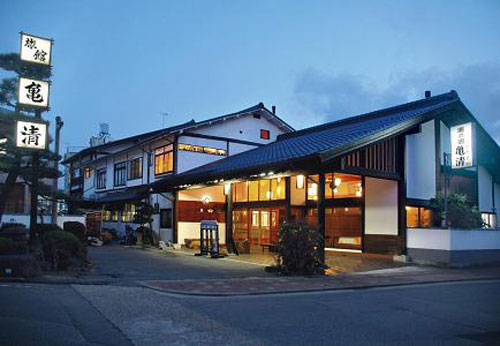 "Amazing experience for new and experienced travelers." (review) Kamesei Ryokan is a traditional ryokan inn featuring warm wood construction, gardens throughout, onsen hot spring bath and gourmet meals. Centrally located to the best of Nagano. Your experience starts at our spacious lobby that offers restfull views of the koi pond andRead More …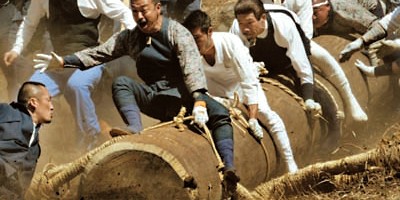 Onbashira Festival in Nagano Onbashira Festival details If you think the Nozawa Onsen Fire Festival is crazy, well then mark your diaries for 2016 and head for the Onbashira Festival (御柱) in Suwa, Nagano. Being one of the "Big Three Strange Festivals" in all of Japan, the festival is heldRead More …

The Heart of Japan has been the leading English information guide for the Japan Alps since 2003. We are locals and know the region well so trust us for all your requirements. Find extensive information on Myoko Kogen, Nozawa Onsen, Madarao Kogen, Hakuba, the Japan Snow Monkeys, Togakushi Village, MatsumotoRead More …

The charming Togakushi Village is popular year round destination close to Nagano City. The village nestles amongst 900 year old cedars featuring an easy hike to famous Togakushi Shrine.

Zenkoji Temple Nagano is the main tourist attraction of Nagano City. A visit to the Nagano area would not be complete without seeing this renowned Buddhist temple.
Togakushi Village and the nearby Togakushi Shrine are situated in the north of Nagano within the Joshinetsu National Park – just 45 minutes drive from Myokokogen, Nozawa Onsen or Nagano City. This volcanic area has an altitude of 1,200m and is located at the foot of the two volcanoes, Togakushi andRead More …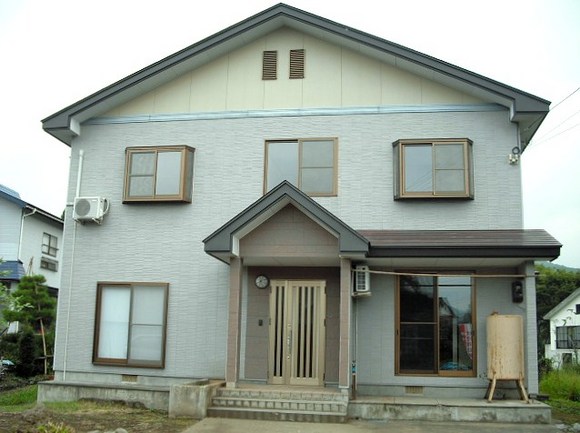 Properties in the Japan Alps tend to be much cheaper than than similar properties in the main cities of Japan and in other developed countries. A number of the properties listed have been foreclosed – meaning there is a good chance to pick up Japan ski properties for sale at a bargain price!

Explore The Heart of Japan: Area Guides & Maps Click on the point of interest. Use 'right click' if wanting to open in a new window or tab.  Learn  Japanese on your iPod or add a phrasebook Also try these interactive google map links:  Joetsu, Takada and Arai • Seki Onsen, Tsubame Onsen and Sekiyama • AkakuraRead More …