Myoko
now browsing by tag

"Amazing! A Home Away from Home!" (Review) Guest House Bunk Myoko Guest House Bunk (aka Bonku or Bonk) is a bright and clean pension style guesthouse located near the Akakan (Akakura Kanko) Resort ski lifts. Run by the friendly Sasahana-san, and located right at the end of a quiet street,Read More …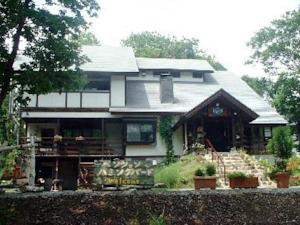 "Amazing! A Home Away from Home!" (Review) Funky Monkey Lodge Myoko, Akakura Onsen Funky Monkey Lodge: Overview Funky Monkey Lodge Myoko is a friendly six room guesthouse in Akakura, Myoko. The area has over 14 metres of snow every year which attracts snow and outdoor activity loving people from allRead More …

"Had a great time at Daiju. The owners were very friendly." (Review) Resort Inn Daiju, Akakura Onsen Resort Inn Daiju: Overview Resort Inn Daiju is a small 7-room guesthouse which can offer Japanese-style or Western-style rooms. Relax and feel at home in the natural environment where wild birds and raccoonRead More …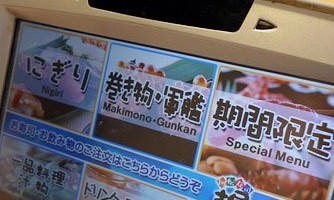 Sushi is something uniquely Japanese. Sure you can get it readily in just about every other country in the world but why not get the whole experience when visiting Japan. If you don't want to hit up a traditional sushi-ya then try one of the many Nagano sushi train restaurantsRead More …

Akakura Hot Spring Ski Area. Guests can request massages for an extra cost. JR Myoko Kogen Train Station is a 10-minute drive away. Free Wi-Fi is available at the lobby.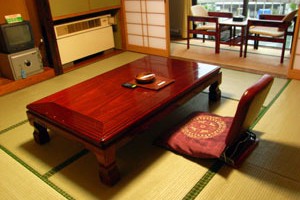 Budget hotel at the bottom of Akakura Onsen Ski Resort "Excellent location and great price" Takeda Hotel Akakura, Myoko Takeda Hotel is based near the foot of Akakura Ski Resort right in the heart of the village. The Hotel Takeda Myoko offers a hot spring bath and bright Japanese-style roomsRead More …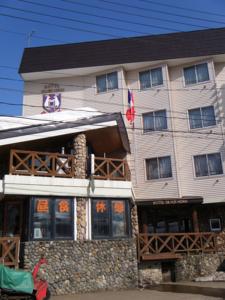 Hotel Silverhorn offers simple Japanese-style room with mountain views. A free-use internet PC is on-site and free Wi-Fi is accessible in the lobby area as well. JR Myoko Kogen Train Station is a 10-minute drive away.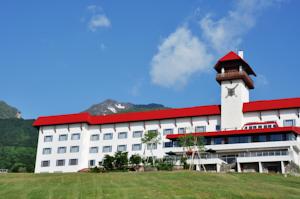 Akakura Kanko Hotel boasts a golf course, a tennis court and a spa centre. It features a top-floor terrace with panoramic views, 3 restaurants and hot spring baths. Free Wi-Fi is available.

The Heart of Japan has been the leading English information guide for the Japan Alps since 2003. We are locals and know the region well so trust us for all your requirements. Find extensive information on Myoko Kogen, Nozawa Onsen, Madarao Kogen, Hakuba, the Japan Snow Monkeys, Togakushi Village, MatsumotoRead More …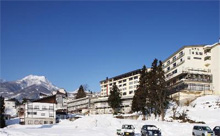 Hotel Taiko features indoor and outdoor public hot spring baths, massages and a sauna. Japanese-style rooms offer majestic mountain views, and free Wi-Fi is provided at the lobby. Ski equipment rentals are available.