hakuba snow report
now browsing by tag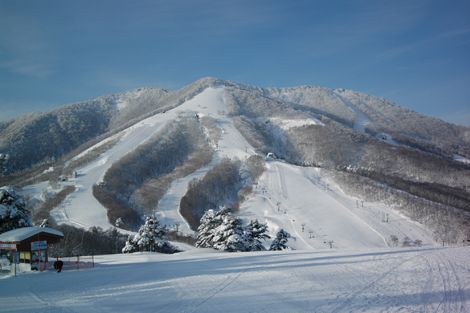 The Daily Flake: Nagano Snow Reports & Weather Welcome to The Daily Flake: Nagano Snow Reports*. Our reports finished at the start of April 2016 and will begin again in December 2016. Find and book Japan ski accommodation instantly via our secure travel booking site! We will be regularly updatingRead More …
Hakuba Snow Report for 27 January 2013. There is great vision this morning after an early sunrise. There is 20cm fresh snow in the village on top of the approximately one metre or so that had fallen over the previous 48 hours. At Happo they are reporting that Nakiyama slopesRead More …
Hakuba Snow Report comes from Norikura this morning where there is light snow falling on top of about 30cm new snowfall.
Apologies for a lack of reporting thus far this season as both of our Hakuba snow & ski correspondents have recently gone MIA. The current temperature in Hakuba (Happo-one) is -4 degrees with 10cm fresh snow reported overnight. Snow is compacted so make sure your edges are sharp. There isRead More …
It's been a ripping start to the Hakuba ski season with plenty of the white stuff and reports of knee deep powder runs this morning.
Hi all, Sorry but we are a bit slow getting off the mark with this year's Hakuba Snow Report. This was the scene in Hakuba Cortina today who are kicking off their season this weekend. Fabulous start to the season with over a metre of falls in the last fewRead More …

Hakuba Ski Resort in Nagano is one of Japan's most popular ski areas and hosts many fine ski resort areas.
Well, we've decided to close the Hakuba Snow Report out this weekend. Not that that's any reflection of the snow quality in Hakuba. The weather in Hakuba is unreal – almost like February at times. Just check out the Hakuba ski video below. We'll be updating occasionally over the off season with videos and picsRead More …
April Fools Day – but it's no joke – it's snowing again! Despite still having great bases today is the last day of the season at Cortina, Norikura, Iwatake and Sanosaka. Minekata and Kashimayari are already closed. Happo-one and 47 are closing several lifts but hope to keep some areasRead More …
After a huge dump earlier this week (maybe best of the season!) there's been a couple of warm days in Hakuba with no snow to speak of as the end game looms here for many resorts. There is a still a very good base at most Hakuba resorts (see below) and theRead More …