Akakura Onsen
now browsing by tag

"Lovely people in a lovely lodge" (Review) Myoko Ski Lodge, Akakura Onsen Myoko Ski Lodge: Overview Myoko Ski Lodge offers a central location in Akakura Onsen Village from which to explore the greater Myoko Kogen ski area with some of the best, uncrowded, chair lifted, powder skiing in the world.Read More …

"Japow House is a really nice and friendly guesthouse" (Review) Japow House, Akakura Onsen Japow House: Overview Japow House is situated in Akakura Onsen, Myokokogen. This hostel features cosy rooms,  male-only and female-only dormitories plus an on-site bar. Free wifi is offered throughout the property and free private parking isRead More …

"Had a great time at Daiju. The owners were very friendly." (Review) Resort Inn Daiju, Akakura Onsen Resort Inn Daiju: Overview Resort Inn Daiju is a small 7-room guesthouse which can offer Japanese-style or Western-style rooms. Relax and feel at home in the natural environment where wild birds and raccoonRead More …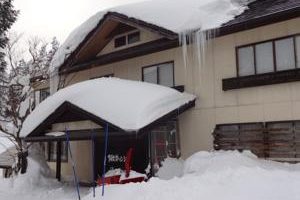 "Decent value for money, good location" (Review) Akutsu Pension, Akakura Onsen Akutsu Pension: Overview Akutsu Pension enjoys a great ski-in / out location in front of the Akakura Onsen and Akakan ski areas, near the Yodel Lift #1. Only a 10-minute taxi ride from Myoko Kogen Station, the Pension AkutsuRead More …

Centrally located in Akakura Onsen, Myoko Kogen "Couldn't Have Felt More Welcome" – see reviews of Myoko Daimaru Inn Myoko Daimaru Inn, Akakura Onsen, Myokokogen Myoko Daimaru Inn: Outline The Myoko Daimaru Inn (a.k.a. Synjyu-no-yado Daimaru or Daimaru Pensione) is 3-star traditional  ryokan style accommodation with a relaxed atmosphere and EnglishRead More …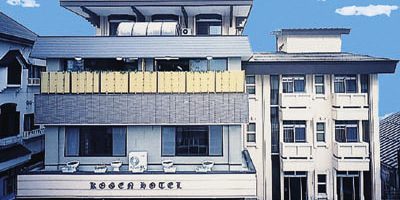 Centrally located in Akakura Onsen, Myoko Kogen "Great snow hotel" – see reviews of Hotel Taizan Akakura Kogen Hotel Taizan Akakura Kogen Hotel Taizan: Outline Akakura Kogen Hotel Taizan in centrally located in Akakura Onsen, Myoko, just 5 minutes walk from the ski lifts. Taizan is a traditional Ryokan styleRead More …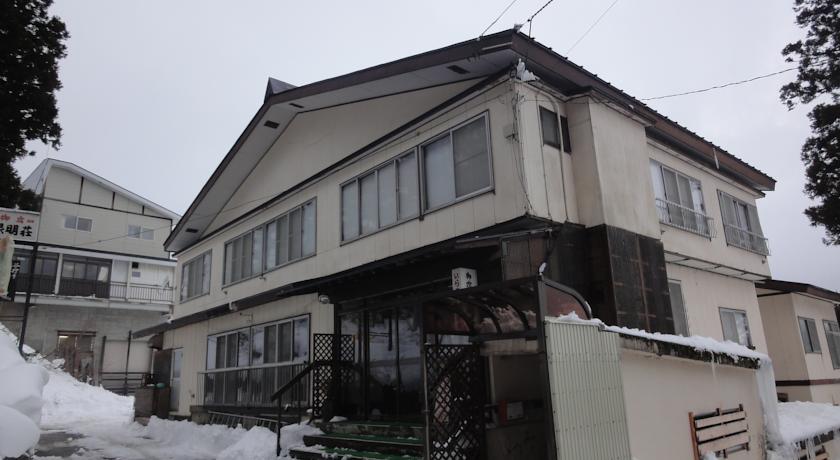 Ginmeiso offers hot spring baths and cosy, traditional Japanese-style accommodations. Akakura Ski Area can be accessed by a 7-minute walk.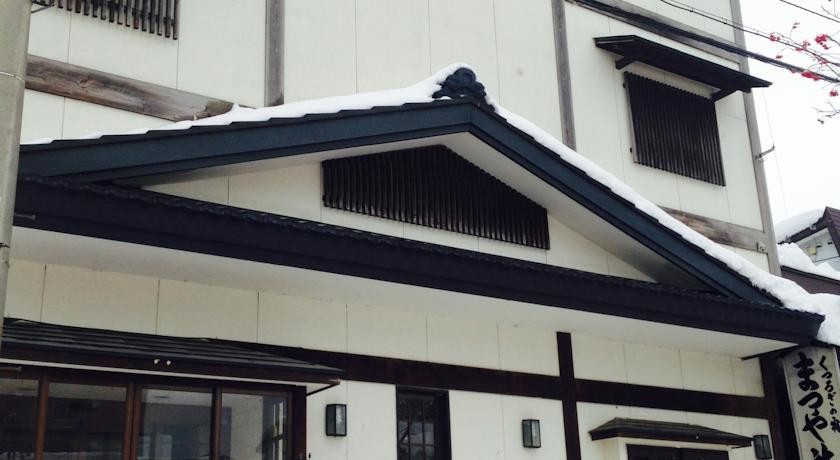 Matsuya Ryokan is a 2-minute walk from Akakura Onsen Ski Resort. It has a hot-spring bath and traditional meals.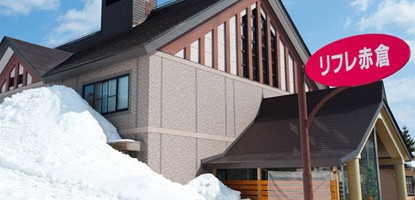 "The Akakura Hotel Refre is a newly renovated  hotel with excellent Japanese service" (Review) Rifle Hotel, a.k.a. Akakura Hotel Refre, is a popular and modern choice for foreign guests with both western and Japanese-style rooms.           Akakura Refre Hotel, Akakura Onsen, Myoko Kogen Akakura Refre Hotel (a.k.a.Read More …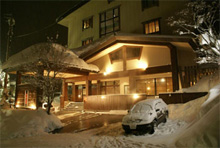 Hotel Shuzan offers an outdoor and an indoor hot spring bath, massage treatments and ski gear rentals. It features a souvenir shop, drinks vending machines and free Wi-Fi at the lobby.