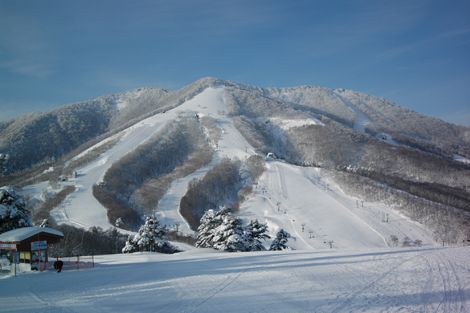 The Daily Flake: Nagano Snow Reports & Weather
Welcome to The Daily Flake: Nagano Snow Reports*.
Find and book Japan ski accommodation instantly via our secure travel booking site!
We will be regularly updating snow and weather conditions with the a focus on Nagano Snow Reports – in particular looking at the Nozawa Onsen, Hakuba, Myoko Kogen, Madarao Kogen and Shiga Kogen ski resorts. There will lots more info coming over the season so bookmark us and keep checking in because The Daily Flake's

snow & weather reports are a great insight into the amazing winter experience one can find in Nagano, Japan. Don't forget to like us on Facebook!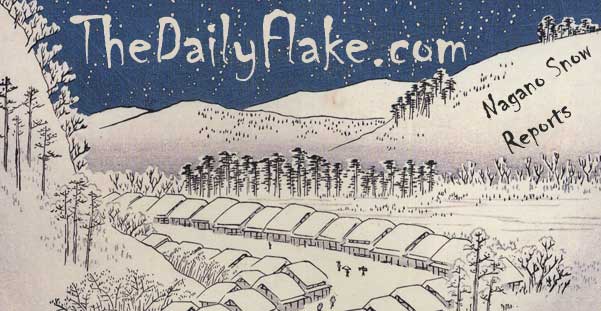 Want to join our Nagano Snow Reports team? See the note at the bottom of this page! Get snow reports by email
The Daily Flake: Nagano Snow Reports – Daily Flake video
New Year's Day 2016 Dawn Skiing in Myoko, Japan
Courtesy of Red Warehouse Myoko
Got a great Nagano ski video that you'd like to share? Or would like to show yourself off here to the world by presenting a guest snow report? Upload your best efforts and then contact us with the details!
The Daily Flake: Today's Nagano Snow Reports
Nozawa Onsen

Latest Nozawa Onsen snow reports

No feed items found.

See more at the Nozawa Onsen Snow Report

Myoko Kogen

Latest Myoko snow reports


Nozawa Onsen Snow Report 29 March 2016: Sun is shining
See more at the Myoko Kogen Snow Report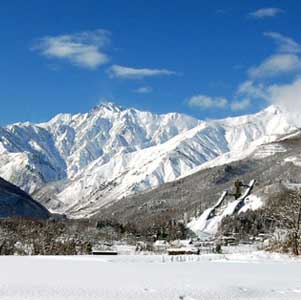 Hakuba
Hakuba Ski Resort Information – coming soon!
Latest Hakuba snow report
[jp-rss-feed url='http://www.snownavi-happo.com/e-report/' numitems=5 numchars=0 nofollow=false cssclass='jpgetrssfeed' getdesc=false opennewwindow=false postlinkoptional=false sortorder='newestfirst' postthumbnail=false thumbnailsize='thumbnail' cachetime=43200 dateshow=false dateposition='before'dateformat='D, d M Y H:i:s O']See more at the Hakuba Snow Report
Madarao Kogen
Madarao Kogen Weather Forecasts
Book Madarao Kogen accommodation
Madarao Kogen Ski Resort Information
Madarao Kogen snow report

Information unavailable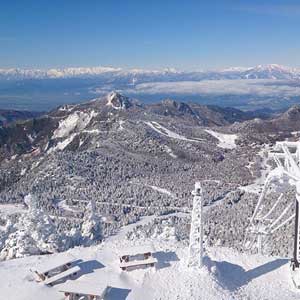 Shiga Kogen
Shiga Kogen Snow Reports – coming soon!
Shiga Kogen Weather Forecasts – coming soon!
Book Shiga Kogen accommodation
Shiga Kogen Ski Resort Information – coming soon!
Shiga Kogen latest Snow Report:

Information unavailable
Positions Vacant
Will you be working in Shiga Kogen, Madarao or Hakuba for the 2018/19 season? We are looking for Nagano Snow Reports writers (reports), contributors (pics/videos) and/or sponsors for our The Daily Flake Nagano snow reports. We presently work with some awesome people in Nozawa Onsen and Myoko Kogen and would love to have some new crew on board for our Nagano snow reports in Madarao, Shiga Kogen and Hakuba. Please contact us for further information.
*Disclaimer: This site has no connection whatsoever with the original 'The Daily Flake' which was formerly based in Niseko and ran it's last reports in 2011.