This post is adapted with thanks from the Nagano AJET website.
Nagano Hospitals, Clinics & Health Services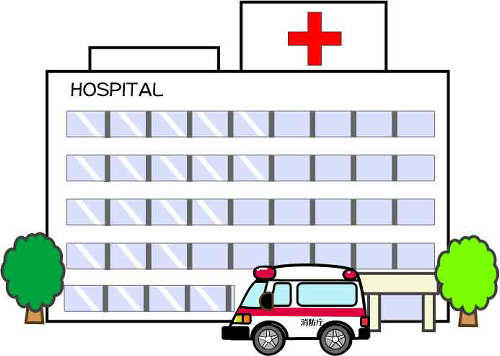 Whoever and wherever you are, there's always a chance you might get sick and need to visit one of the local Nagano hospitals. Skiing and travelling adds to the risk of injury and every season there are a few unfortunate souls who need to visit a clinic or hospital. Being in an unfamiliar country that doesn't speak your native language can make that experience all the more difficult.

What to do? Who to talk to?
If your injury has occurred on-mountain, the ski patrol will obviously be able to guide you and help organise medical assistance.
If you're staying in a hotel, your first contact should be the Front desk or concierge at a hotel. You should describe your symptoms for referral to one of the local Nagano hospitals.
You can also try the local Tourist Information Center where you can receive a referral to a nearby medical institution. Some resort areas have English speakers standing by for such emergencies.
Check your International Travel Medical Insurance. If you have traveler's insurance (and you better have!) the staff can contact the insurance company and refer you to one of the local Nagano hospitals.

What if there are none of these options?
Don't worry! The Japan National Tourism Organization is here to help!
JNTO created an excellent, easy-to-use website with all the information you could want about hospitals all over Japan that can accommodate a number of languages!
On this site you can find a wide variety of information about hospitals in Japan: from what kind of institutions there are, to places that can speak certain languages. They even have a breakdown of symptoms and treatments for some common afflictions.
The table below shows a quick list of the hospitals around Nagano Prefecture that have English and/or other languages available.
Hokushin is the area closest to Nozawa Onsen, Nagano City, Snow Monkeys and Madarao Kogen, whilst Chushin is the area for Hakuba and Matsumoto.
English Speaking Hospitals in Nagano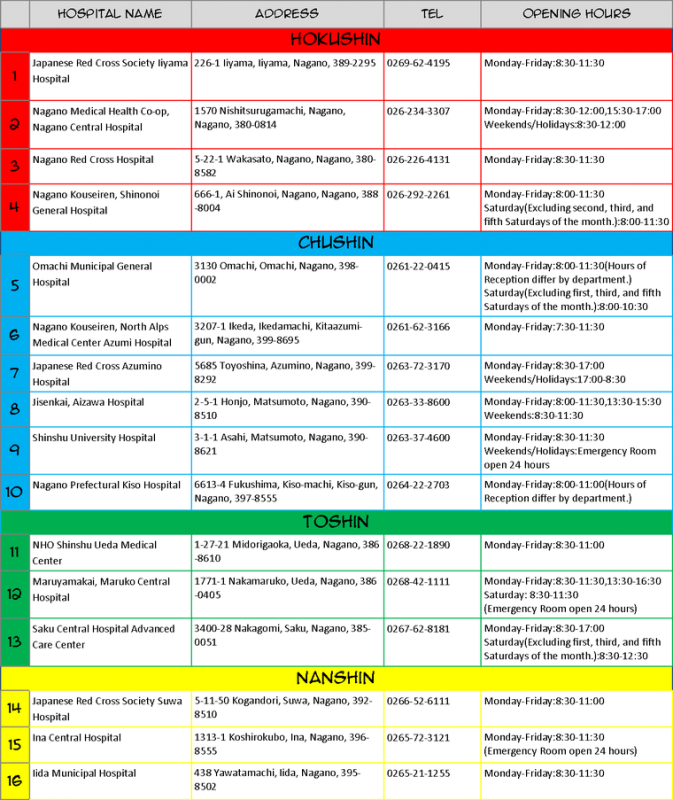 For more information, or links to hospitals outside of Nagano, check out the JNTO website linked below!