Akakura Restaurant Shibata 食堂しばた
Syokudo Shibata is a family-run and homely Akakura restaurant right on the main street. Our classical ramen noodle dish is warm and comforting on a cold winter's day. An English menu is available and you will get service with a smile! See reviews.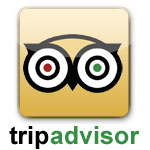 家族で営むアットホームなお店です。温かい昔ながらの中華そばを食べれば、心もあったか、ほっこり気分になれますよ。
TEL/FAX • 0255-87-2936


February Promotion
Visitors should try our premium Wagyu beef yakiniku this season!
今シーズンはやっぱり和牛焼肉セットがお勧め!おいしいお肉をぜひ堪能してください。
Australian Wines Available
Features:
 English menu, Wi-fi available
英語メニュー、Wi-Fiあり。
Recommendations:
Wagyu beef grilled yakiniku set, Gyu-don set, Katsu-don set
おすすめ:和牛焼肉セット、牛丼セット、カツ丼セット。
General Information:
名前:食堂しばた
Location: 549-8, Akakura Myoko-shi, Niigata-ken
住所:〒949-2111 新潟県妙高市赤倉549-8
Contact: TEL/FAX: 0255-87-2936
電話番号:0255-87-2936
Hours:  Lunch time 11:00AM~2:00PM/  Dinner time 6:00PM~9:00PM
営業時間:  ランチタイム  11:00AM~2:00PM/ ディナータイム 6:00PM~9:00PM
Closed days: Open 7 days a week in winter season (includes end of Dec and beginning of Jan)
不定休(年末年始は休まず営業します)
Access  行き方:

 Get off at Myokokogen station, Shinetsu Honsen Line JR信越本線 妙高高原駅 下車

Bus 15 min. To Akakura <バス> 赤倉温泉行き路線15分
Taxi 15 min (about 2,000 yen)  <タクシー> 15分(2,000円前後)
Walk 2 min. from Akakura information centre (see map below).  赤倉インフォメーションセンターより徒歩2分
Car parking – Yes, but number of places are limited in winter time
駐車場- あり。冬季は数が限られています。
Specials: Free Edamame if you print and bring the voucher below (or show with your mobile phone).
来店の際にプリントしたこのチケットを渡してください。もしくはスマートフォンでお見せください。枝豆一皿サービスがあります。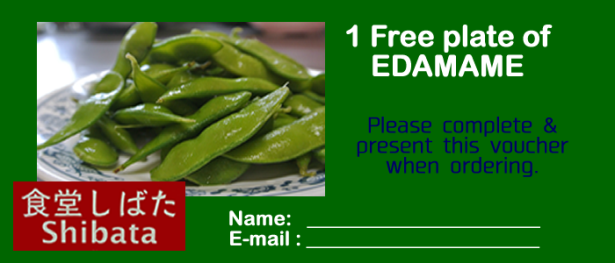 Budget :
Around 1,500-2,000 yen (per person)
予算:1,500から2,000円 (お一人様)
Payment:
Only cash, no cards accepted
支払い方法: 現金のみとなっております。
 Seating Capacity:
総席数: 40席
 Book Akakura Restaurant Shibata online – minimum 24 hours notice required.
Link coming soon! Call the English booking hotline – 080-8817-4888
【MAP】

See Akakura Restaurant Shibata 大きな地図で見る  in a larger map