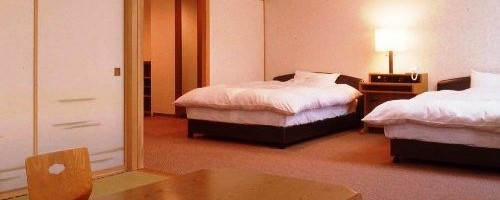 Ski in, ski out Myoko hotel in Ikenotaira Onsen Ski Resort
Truly delicious meals and microbrews! (Review)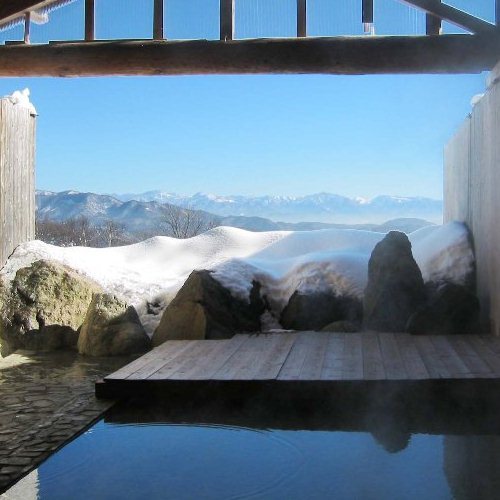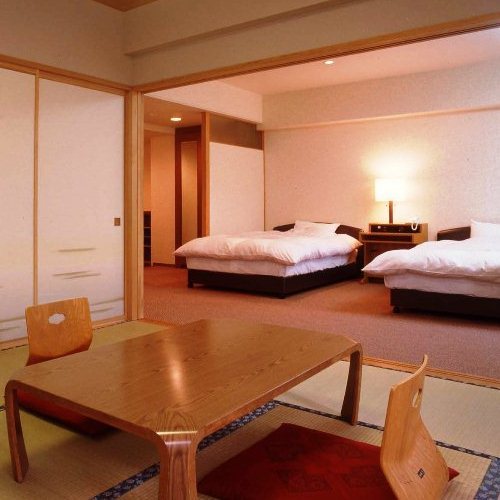 Myoko Hotel Alpen Blick
Book Hotel Alpen Blick now or request a quote!
Alpenblick Hotel is a ski in, ski out Myoko hotel at the base of Ikenotaira Onsen Ski Resort. The hotel's superb location allows you to enjoy a picturesque view of Mt. Myoko and Lake Nojiri. Hotel Alpen Blick boasts an outdoor hot spring bath with mountain views, its own beer brewery and rooms with a Japanese-style area. The lobby offers free Wi-Fi, and ski gear rentals are available.
The hotel offers three types of spacious guest rooms: purely Japanese rooms (6), Japanese/Western-style combination rooms (70) and special suites (2) – 78 in total, each assuring you a relaxing stay.
Guests at Alpen Blick can relax in a spacious indoor or outdoor public hot spring bath, which is separate per gender. Offering ski-to-door access, the non-smoking hotel houses a free-use internet PC, drinks vending machines and a souvenir shop. Free parking is on-site.
Cosy rooms have a sofa, a TV and a Japanese-style area with a tatami (woven-straw) floor and a low table with seating cushions. They're fitted with a fridge and an en suite bathroom, while toiletries and yukata robes are provided.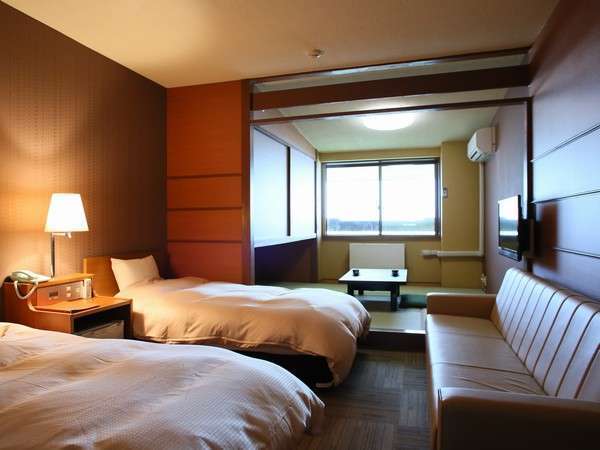 A daily breakfast buffet with Japanese food is offered at the dining room, while for dinner guests can enjoy a buffet of Japanese, Western and Chinese dishes.
The open-air onsen bath uses unfiltered hot water straight from the "Kuro-doro" (the so-called black mineral) hot-spring source at Mt. Myoko's Minami Jigoku-dani Valley – the most effective way to take advantage of its medicinal efficacies. Characterized by its impressive black mineral deposits, the hot-spring water enjoys a high reputation as being effective for neuralgia, female disorders, chronic skin diseases and motor impairment. Without doubt, it's also good for refreshing yourself from the day's fatigue after trekking, skiing or snowboarding.
Hotel Alpen Blick is only a 10-minute drive from the Myoko Kogen Golf Club and Myoko-Kogen Train Station.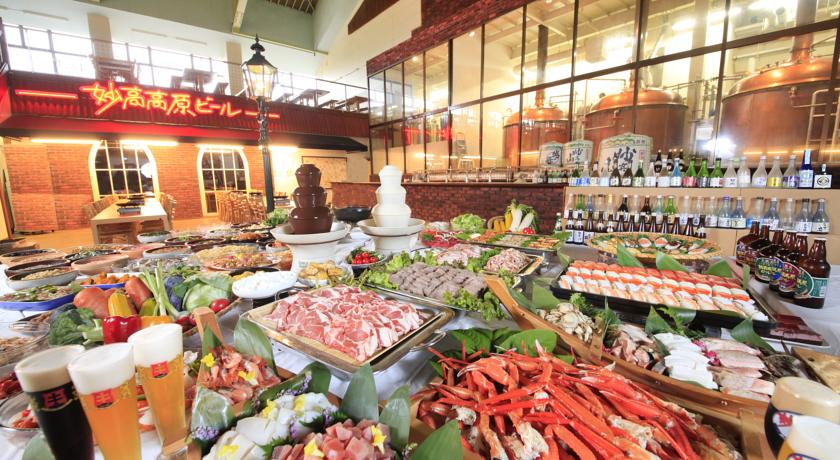 Hotel Alpen Blick video
Book Hotel Alpen Blick now
or
request a quote
!
Read reviews for Myoko Hotel Alpen Blick in Ikeonotaira
Check out more Ikenotaira Onsen Accommodation, Ikenotaira Hotel options
Thank you for viewing Hotel Alpen Blick
Check out more Ikenotaira Onsen Accommodation, Ikenotaira Hotel options