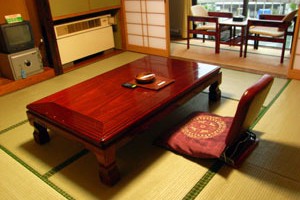 Budget hotel at the bottom of Akakura Onsen Ski Resort
"Excellent location and great price"
Takeda Hotel Akakura, Myoko
Takeda Hotel is based near the foot of Akakura Ski Resort right in the heart of the village. The Hotel Takeda Myoko offers a hot spring bath and bright Japanese-style rooms with shared bathroom/onsen. Wi-Fi is available and the property has a drying room, launderette and drinks vending machines.
Rooms feature a tatami (woven-straw) floor, a low table with seating cushions and an LCD TV. Prices start at 6,900 per night inc. breakfast for a triple room, 7,400 for a twin and 8,400 for a single. They have a seating area with floor-to-ceiling windows, and guests sleep in traditional futon bedding. Yukata robes and toiletries are provided.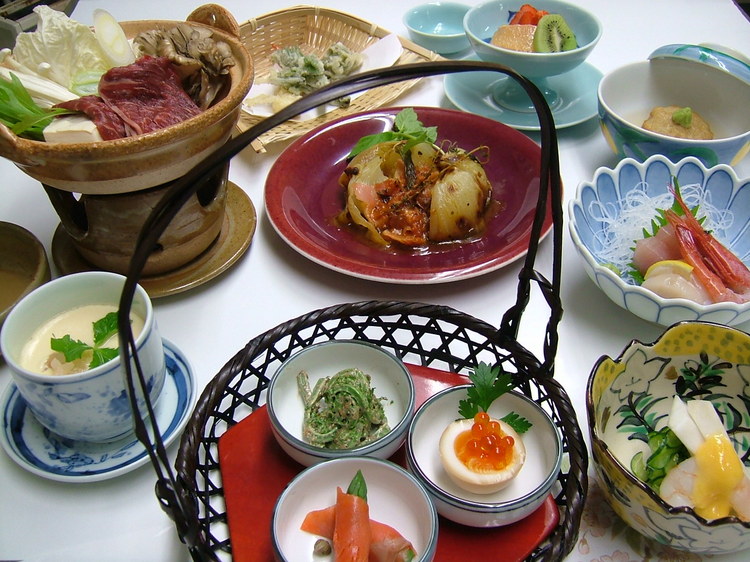 Guests at Hotel Takeda Akakura can unwind in a spacious public hot spring bath, which is separate for men and women. The owner is a sake expert who is happy to share his knowledge with you and sample tastings.
Hotel Takeda in Akakura is only a one-two minute walk from the main street and restaurants of Akakura village
A Japanese breakfast and dinner meals are served at the dining room.
Booking deals can also be made through neighbouring Red Warehouse which includes use of their foreigner friendly facilities and services.
Takeda Hotel, Akakura Myoko video
See map for Akakura Takeda Hotel
Read reviews for Takeda Hotel, Akakura Myoko
Check other Akakura accommodation options
Akakura Accommodation: Quick links to hotels near Takeda Hotel, Akakura Myoko

Sun Hotel – Akakura Wakui Hotel – Hotel Mumon – Hotel Senke – Red Warehouse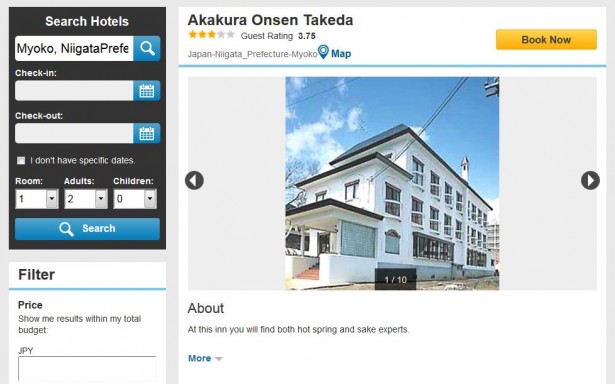 Thank you for viewing the Akakura Hotel Takeda Myoko!