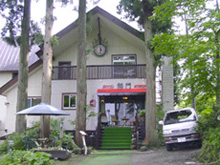 "We were lucky to stay at Hotel Mumon whilst on our honeymoon in February this year. The best part of our stay were the people. Warm, welcoming, knowledgeable and so accommodating." (review)
Hotel Mumon is located in the village of Akakura Onsen, nestled in the foothills of Mt. Myoko – one of Japan's 'famous 100 peaks'. This family-run hotel offers western and Japanese style rooms, a comfortable lounge room with an open fireplace, a resturant and bar and natural onsen (hot spring baths) to soak away the aches from a day's skiing or boarding.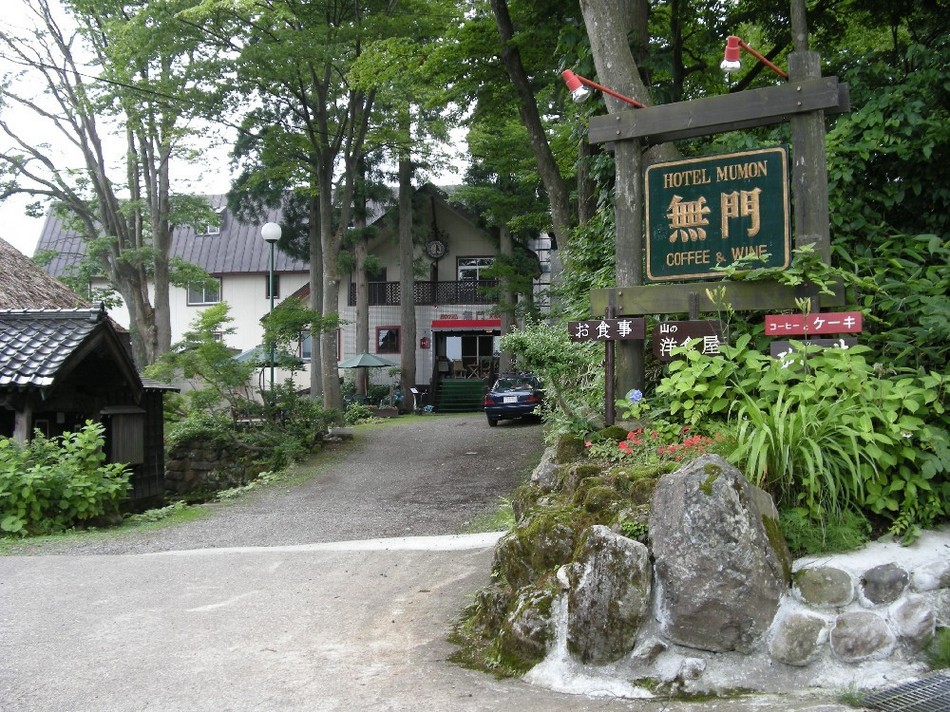 Hotel Mumon, Myoko Kogen
A 5-minute walk from Akakura Hot Spring Ski Area
Ten minutes walk from the Akakura Onsen ski area and the main street, the hotel is surrounded by magnificent Japanese cedar trees and offers spectacular views across the surrounding area.
Book Hotel Mumon in Akakura Myoko now!
Myoko Kogen is one of the snowiest areas in Japan, with an annual average snowfall of over 13 meters. The proximity to the sea of Japan makes for beautiful light powder snow. There are six great ski areas in the Myoko Kogen area where you can enjoy this abundance of powder. For more information on the Myoko Kogen area visit the Destination Myoko Kogen website.
Hotel Mumon, Myoko Kogen, Akakura Onsen video
Book Hotel Mumon, Myoko Kogen now! Contact us for availability and quotes.
 2017/18 rates
Ensuite
Regular
Adult
B&B
¥7,170
¥6,090
Stay Only
¥6,090
¥5,010
Children         (6〜12yo)
B&B
¥4,910
¥4,370
Stay Only
¥4,154
¥2,614
Children         (3〜6yo)
B&B
¥4,320
¥3,456
Stay Only
¥3,780
¥2,916
Children     (under 2yo)
(Same for B&B and Stay Only)
¥2,160
¥1,620
Read or leave reviews for Hotel Mumon
 in Akakura Onsen
Check other Akakura accommodation
Akakura Accommodation: Quick links to hotels near Mumon Hotel Myoko
Takeda Hotel – Akakura Wakui Hotel –  Senke Hotel – Hotel Sun – Red Warehouse
Thank you for viewing Mumon Hotel in Akakura Onsen