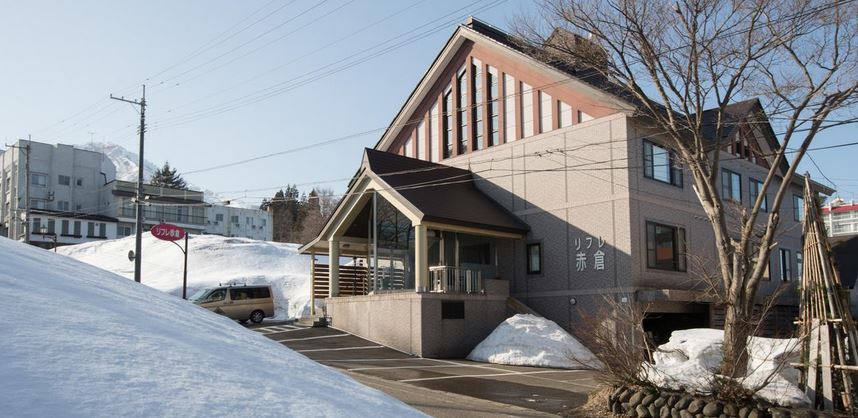 "The Akakura Hotel Refre is a newly renovated  hotel with excellent Japanese service" (Review)
Rifle Hotel, a.k.a. Akakura Hotel Refre, is a popular and modern choice for foreign guests with both western and Japanese-style rooms.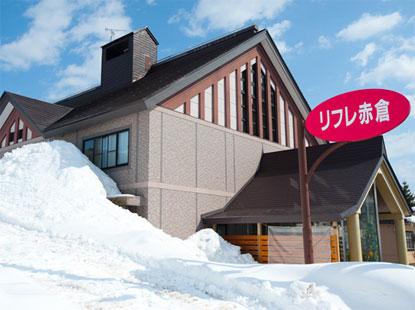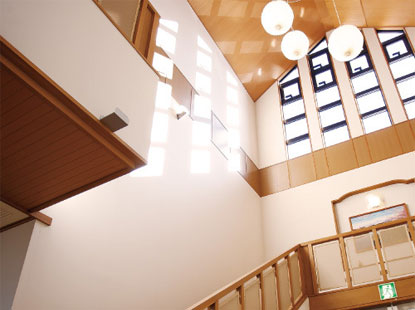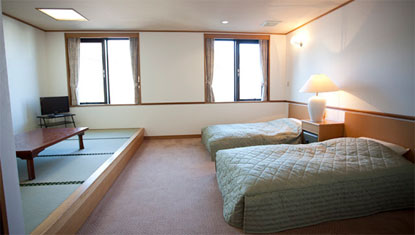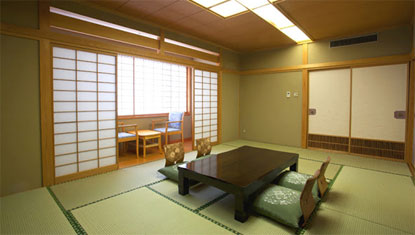 Akakura Refre Hotel, Akakura Onsen, Myoko Kogen
Akakura Refre Hotel (a.k.a. Rifle Hotel Myoko) is fabulously located accommodation only a very short walk from the Akakura Onsen and Akakura Kanko (Akakan) lifts, plus just a few steps to the main street of Akakura and restaurants. You can't get much more convenient or comfortable in Myoko than at Refre Akakura.
This newly renovated hotel offers quality accommodation, a clean, modern design, but one that still keeps the best traditions of Japan alive. With only 9 rooms in the lodge you are guaranteed personal service from the friendly host and a great experience of traditional Japanese hospitality. All rooms are large with ensuite bathrooms available in the combination rooms, whilst the western twin and standard Japanese rooms have a toilet and basin with onsen access. The onsen (see pic below) can be privately booked for families and couples to enjoy bathing together. All the rooms are air-conditioned and come with a flat-screen TV and a private toilet.
Book Akakura Hotel Refre – Booking.com or Rakuten
Delicious Japanese and Western-style set menus are available for breakfast and dinner. The Japanese meals are also available for walk-in visitors. All meals are served at the dining room (see pic below). The Refre house chef is proud of a menu that covers everything from solid, simple fare like ankake age soba (fried noodles topped with a delicious mix of stir-fried fish and vegetables in a rich sauce) and kaizen-don (a selection of the best from the sea, served on rice in a bowl) to multi-course Japanese meals and their famous spareribs. There is an early evening happy hour every day in the hotel lobby for both guests and visitors.
Video of Akakura Refre Hotel Myoko
Those staying at Rifle Myoko Hotel can look forward to a comfortable, stylish stay, but in a hotel small enough that you'll really feel at home. It's really the Myoko style, where you get to know the locals and enjoy a great vacation, right at the base of magnificent Mt. Myoko.
Free wi-fi is available at the public areas and ski storage is on-site. A free shuttle is available from JR Myoko Kogen Train Station, which is a 12-minute drive away. Luggage storage is available at the front desk and drink vending machines are on-site. Free parking is available and ski equipment can be rented for an extra charge. A coin-launderette is on site and snacks can be purchased near the lobby.
Check Akakura Hotel Refre rates now!
Read or leave Akakura Refre Hotel reviews
See map to Hotel Refre in Akakura
See more Akakura Onsen hotels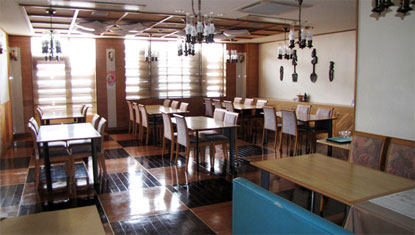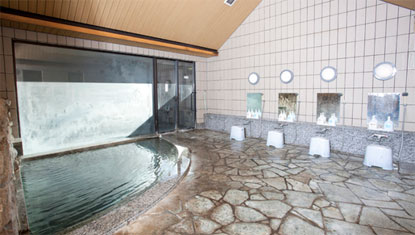 Book Refre Hotel Akakura now!
Other Akakura Myoko hotels nearby
Hotel Taiko is located at the base of magnificent Mount Myoko. It is only a 7 minute walk to Akakura Onsen Ski Area or a 4 minute shuttle to Shin-Akakura Kanko Onsen Ski Area.
The Akakura Wakui Hotel is offers a choice of western or Japanese-style rooms. The hotel is operated by a well-known local family and features a plethora of local history and artworks.
Red Warehouse in Akakura Onsen, Myoko is a family ski lodge with communal self contained facilities right in the heart of the ski village.
See more Akakura Onsen hotels