"The Akakura Park Hotel was a fantastic hotel for our first snowboarding trip in Myoko" (Review)
Please note that this is not the official page for Akakura Park Hotel. We cannot organise station pick ups or other requests.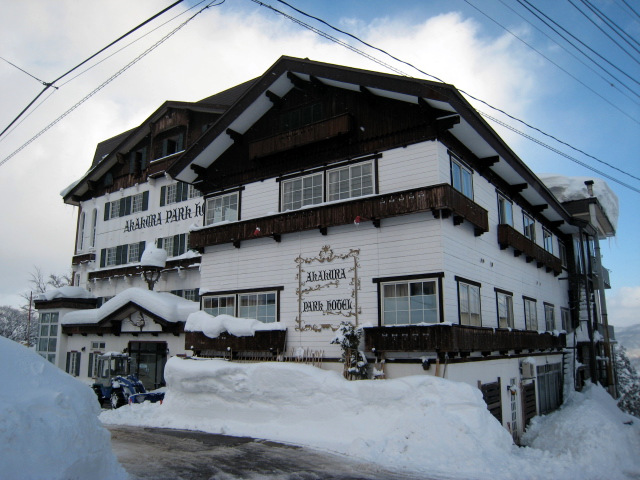 Akakura Park Hotel, Akakura Onsen, Myoko Kogen
The Akakura Park Hotel is a well known Akakura ski hotel in the very heart of Akakura Onsen Ski Village. The exterior reminds you of a Swiss Mountain Chalet, while the interior lets you know you are well and truly in Japan. It is only a four minute walk to the Akakura Onsen lifts from Akakura Park Hotel Myoko which offers some of the best value accommodation in the Myoko Kogen Ski Resort
It is a medium size hotel with 34 rooms, a mix of Japanese and Western Rooms, many with en-suite facilities. With Japanese, Western and combination rooms (with or without ensuite), find a room to your liking and experience what Myoko Kogen has to offer. The onsen (hot spring baths) are one of the features of this hotel and provide a relaxing end to a day on the ski slopes.
Make a booking for the Akakura Park Hotel. Or please check the Myoko booking engine for other Akakura Hotels.
Read or leave Akakura Park Hotel reviews
See map to Hotel Park in Akakura
See more Akakura Onsen hotels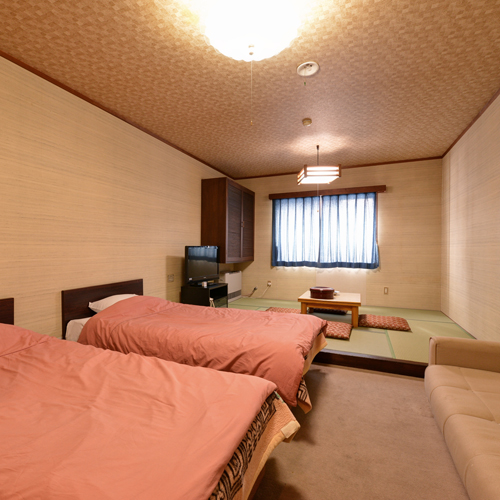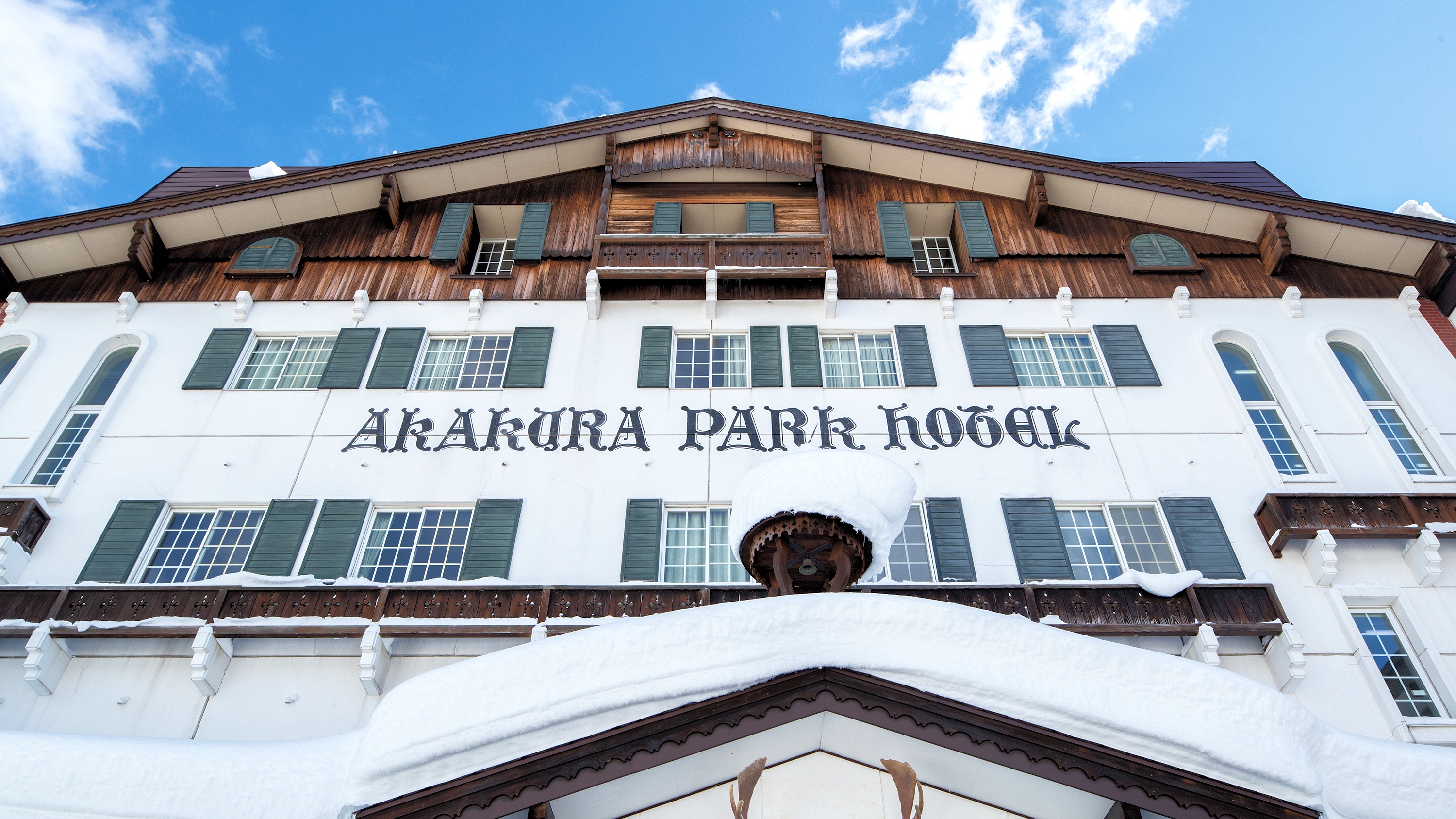 Hotel Akakura Park video
See more Akakura Onsen hotels
Book Akakura Park Hotel now!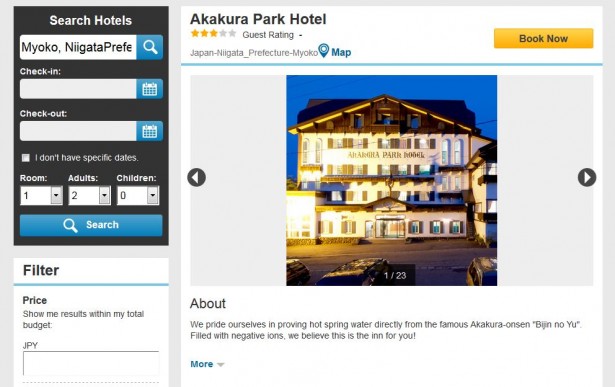 If the above booking engine is not working – Book here!
Nearby Akakura Onsen hotels
Hotel Senke enjoys a superb location, located right on the main street of Akakura Onsen, making it less than a 5-minute walk from both the Akakura Onsen Ski Resort and Akakan Ski Resort.
The Akakura Wakui Hotel is offers a choice of western or Japanese-style rooms. The hotel is operated by a well-known local family and features a plethora of local history and artworks.
Red Warehouse in Akakura Onsen, Myoko is a family ski lodge with communal self contained facilities right in the heart of the ski village.
See more Akakura Onsen hotels