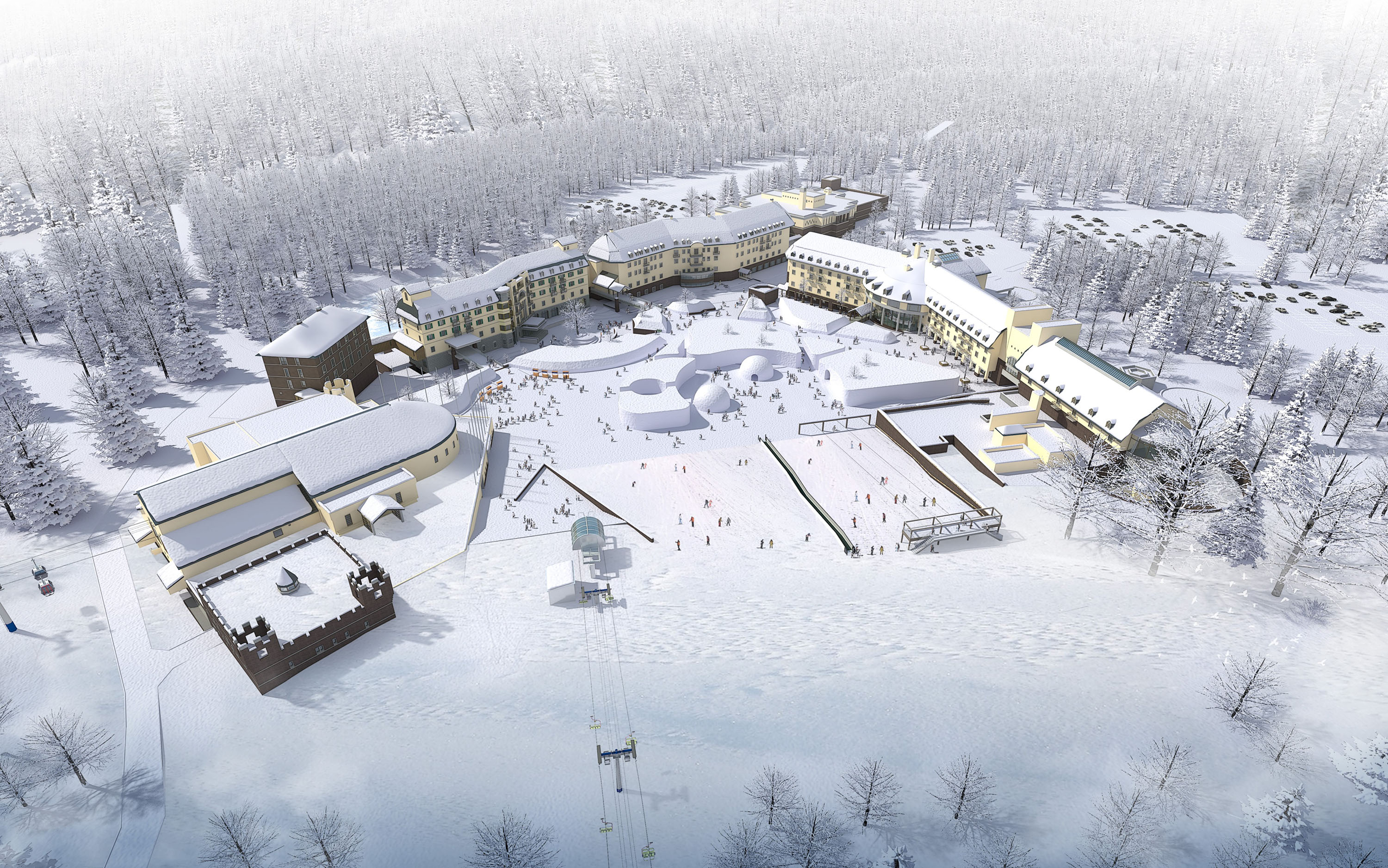 We know you've all been waiting and here it is! The English trail map for Lotte Arai Ski Resort.
Arai Trail Map
Check the new piste map for Lotte Arai Ski Resort
When compared with the old piste you can see that there has been a big expansion of allowed, avalanche controlled, inbound terrain zones. There will be 4 non-groomed, advanced zones.
New English trail map for Arai (click for larger map)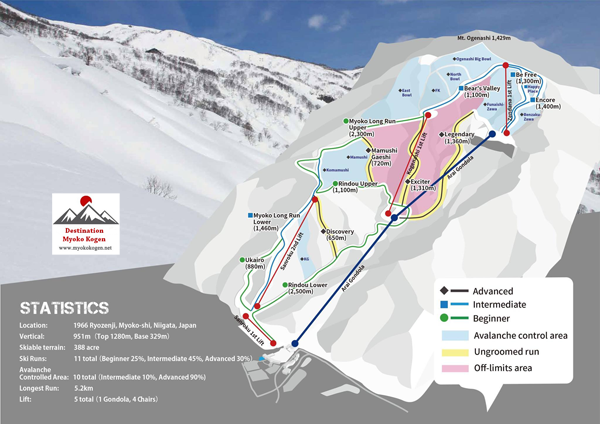 Old trail map for Lotte Arai Resort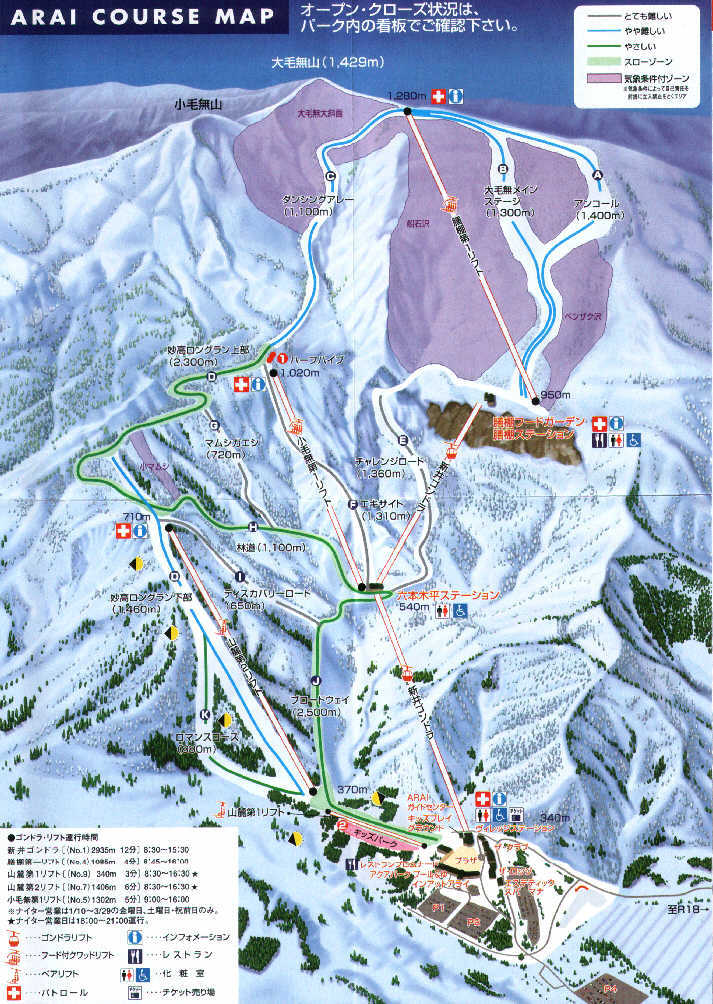 Arai Ski Resort closed in 2006 but is scheduled for full re-opening in late 2017 under the new ownership of the Korean Lotte Group. Formerly branded as "Arai Mountain Resort and Spa" it will be known after re-opening as "Lotte Arai Resort". It will offer world-class standard hotels with nearly 250 rooms, extensive spa and onsen facilities, a variety of restaurants, retail stores, an international snow school, and alpine activities.
Arai Mountain Ski Resort will re-open with five ski lifts. It has a very impressive 951 metres (3,120 feet) of vertical descent with 11 pistes. Four advanced areas will be left ungroomed – perfect for the powder dogs. The resort is best suited to intermediate skiers and snowboarders but there is some terrain for beginners and advanced skiers.
The nearest stations are JR JoetsuMyoko Station (shinkansen) and Echigo TokiMeki Arai Station (local line). See this info on getting to Myokokogen for more details. Transfer details to Arai Resort from the two stations will be available in due course.
For more information on Lotte Arai Resort check out the comprehensive (and ever expanding) website here or the official site.
Lotte Arai transfers available from Red Warehouse Myoko!

Tags: Lotte Arai Resort, Arai Ski Resort, Arai Trail Map, Lotte Arai Resort, ロッテアライリゾート, 롯데 아라이 리조트.
Lotte Arai Resort will definitely be the new must-ski destination; just one visit and you will know why the mountain had been called legendary!